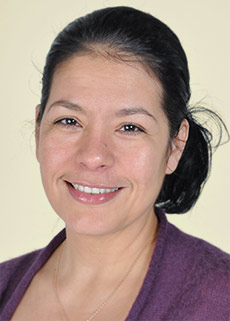 Nelsa Walker ISRM, MAR
Ten years ago Nelsa was introduced to Andree Peel, an elderly French lady whom after surviving the concentration camps of Second World War against all odds, devoted the rest of her life helping people overcome their physical pains and ailments.

Being present during some of her treatments and sensing her devotion and commitment to her healing powers certainly influenced Nelsa's wish to help others in whatever field she could apply herself. She became slowly drawn towards Complementary and Alternative Medicine. It was in 2008 that she had the opportunity to focus on this and start her journey as a Holistic Therapist.
Education & Qualifications
Biomedicine Studies, Anatomy and Physiology

VTCT Level 3 Certificate in Indian Head Massage

VTCT Level 3 Certificate in Swedish Massage

ABC Award Diploma in Reflexology

Certificate in Aromatherapy

Certificate in Nutrition for Everyday Living

Diploma in Ayurvedic Therapies

BTEC Level 5 Diploma in Clinical Sport & Remedial Massage Therapy

Full member of the following professional associations